NEUE PROFESSUREN IM Oktober 2015
Univ.-Prof. Dr. Igor Maver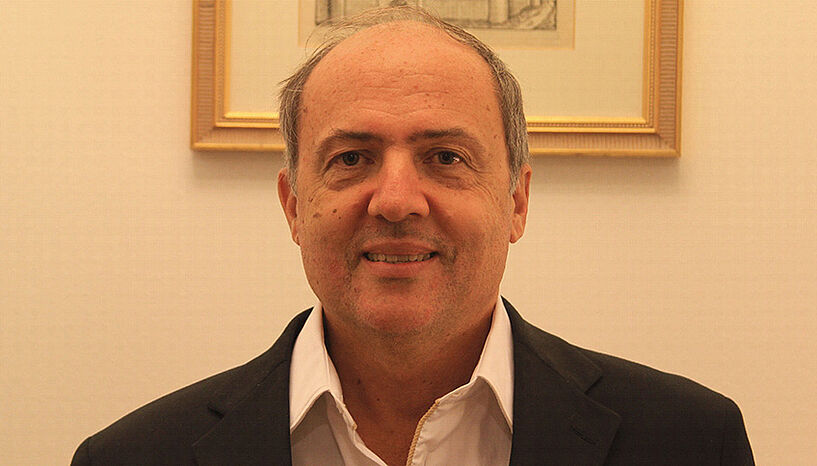 Gastprofessur für Britische Literatur an der Philologisch-Kulturwissenschaftlichen Fakultät (befristet auf 10 Monate)
Full Professor of English and American Literatures, University of Ljubljana
Head of the Literature Section, Department of English, Faculty of Arts
Head of the Interdisciplinary North-American PhD Study Programme, University of Ljubljana
A Full Member of The European Academy of Sciences Academia Europaea, London
since October 2015 Visiting Professor of British Literature, Department of English, University of Vienna

Education:

He graduated in English and French languages and literatures and obtained his MA degree in British literature. After a year-long doctoral research at the University of Queensland in Brisbane, Australia, he received his PhD at the Faculty of Arts of the University of Ljubljana. He taught English literature at the University of California at Davis (USA) and one semester as a Fellow at the University of Sydney. He has given invited lectures at many world universities and (co-)organized numerous conferences. He received several research awards (the EU Robert Schuman Foundation Award, Canadian government research grant, the Royal Society of Edinburgh Award, etc). He has been the lead researcher in the bilateral and multilateral international research projects with France, Austria and Turkey on the various aspects of English literature in cultural contact.

Main fields of research:

He researches and has taught literatures in English: English romanticism, William Shakespeare and Renaissance drama, Canadian and Australian literatures, postcolonial literatures in English, diasporic literatures in English, American 20th century fiction.
He has published five monographs and has edited several books of essays (in Australia, Great Britain, Germany, the USA, and Slovenia) and well over three hundred scholarly studies and articles.

Editorial positions:

* He is on the editorial board of the scientific journal Journal of Language, Literature and Culture (AHCI), published by Maney Publishing in Great Britain, the official journal of Australasian Universities Language and Literature Association.
* He is Editor-in-Chief of the international scholarly cultural and literary studies journal published in English Acta neophilologica, published by University of Ljubljana.
* He is an international member of the Italian national committee for the promotion into Full University Professors of English for the Republic of Italy.


---
---